Impressum Aachen
Mex-Al GmbH
Feldchen 12
52070 Aachen
Germany
Contact:
Phone: +49 (0)241 / 918 54 0
Fax: +49 (0)241 /918 54 33
eMail: info [@] mex-al.de
You can reach us by phone from Monday to Friday from 9:00 o'clock - 17:00 o'clock.
or after previous telephone arrangement.
Outside our telephone hours we are available for you 24/7 by eMail.
Register entry:
Register court: Reg.-Gericht Aachen
Registration number: HRB 4862
Sales tax ID:
Sales tax identification number according to § 27 a sales tax law:
VAT-ID Nr.: DE123597468
Platform of the EU Commission for online dispute resolution:
https://ec.europa.eu/consumers/odr
We are neither obliged nor willing to participate in dispute resolution proceedings before a consumer arbitration board.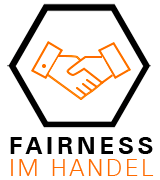 Member of the initiative "Fairness in Trade".
Further information: https://www.fairness-im-handel.de
E-Commerce development & support:
Galvez Gil E-Commerce Consulting